Part 5
2 weeks in Vietnam from the north at Hanoi and the Ha Long Bay, south through Hue, DaNang to Saigon and environs, starting first with Bangkok.
---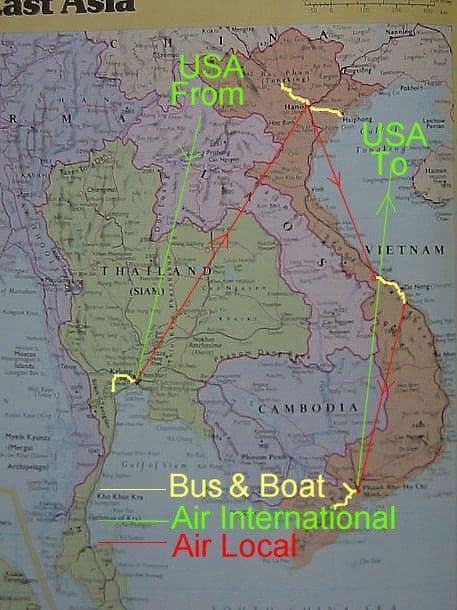 This map of Vietnam is marked to show our various travels by air, and by bus. The descriptions follow.
---
Click on the button to start with the Table of Contents.

Click Here to Return to the Travels Table of Contents
Created 9 September 2002, updated 21 January 2006
by that great traveler, Lester Peter Gideon